2013 MARATHON OIL CORPORATION
PAUL "BEAR" BRYANT AWARDS SET FOR JANUARY 17
Annual Coaching Awards Welcomes BYU Former Coach LaVell Edwards
and More Football Greats
WHAT: Each year, the American Heart Association offers a unique opportunity for sports enthusiasts to mix and mingle with legendary college football coaches from across the nation while supporting the important cause of fighting heart disease and stroke.  On Jan. 17, 2013, the 27th Annual Marathon Oil Corporation Paul "Bear" Bryant Awards benefiting the American Heart Association will take place at the HYATT Regency Hotel in Downtown Houston.
The grand ballroom will be filled with sports legends including the likes of LaVell Edwards, former Brigham Young Coach and 6th all-time winningest coach in college football history, who will be crowned as the 2013 Lifetime Achievement Winner. After 29 years as head coach of the BYU football team, Edwards ranks third among active coaches with a record of 257 wins, 101 losses and 3 ties. Edwards has been recognized nationwide with accolades not just for his accomplishments on the field but for the integrity and class he adds to the profession.
Joining Edwards will be some of the nation's top football coaches patiently waiting to find out who will take home the coveted Coach of the Year Award, formally given to football greats such as Mike Gundy, Gene Chizik, Nick Saban and Mack Brown. The winner will be announced live at the annual awards dinner.
WHEN: 7 p.m. on Thursday, Jan. 17, 2013
WHERE: HYATT Regency Hotel Downtown
1200 Louisiana Street
Houston, Texas 77002
TICKETS: For more information, or to purchase tickets or a table for the event, contact Kristin Rodriguez at 713-610-5026 or visit www.bryantawards.com.  Prices are: $250 per individual ticket, $1,000 VIP tickets with tables starting at $5,000.
MORE
WHY: Coach Paul "Bear" Bryant , former coach of Alabama University and winningest coach in college football history, died of heart disease in1983. Three years after his death, a partnership was formed with the Bryant family and the American Heart Association to raise life-saving funds in his memory by renaming an existing coach of the year award to the Paul "Bear" Bryant Coach of the Year Award. 

Through this dedication to his memory, the American Heart Association tries to instill into the community that same, unifying heartbeat that Bryant so often did within his team. The organization has a mission, to build "healthier lives, free of cardiovascular diseases and stroke."
DETAILS: Visit www.bryantawards.com.
Hashtag: #bryantawards   Twitter: @ahahouston  Facebook: AHAHouston
Radio 1110 AM Updates & More Information
Heard something on our show and need more information? Check here for more details!
November 9, 2012
11th Annual Rocket's Run
Click here!
17th Annual Children's Festival
Click here!
Buffalo Bayou Partnership Kayak Trip
Click here!
Highland Village Ferrari Festival to benefit Texas Children's Cancer Center
WHO: Highland Village is hosting the 7th Annual Ferrari Festival, benefitting
Texas Children's Cancer Center, the largest pediatric cancer center in the nation, ranked #1 in Texas by U.S.News & World Report. Guests will enjoy complimentary bites from Up, Smith & Wollensky's, Sprinkles and more as they check out some of the world's most exotic and unique Ferraris.
WHAT: The 7th Annual Ferrari Festival will feature more than 50 exotic cars competing
in five different categories for a crystal horse trophy, handcrafted in Italy and custom made for the event. Among the unique cars there that day will be Michael Schumacher's 2009 Championship Formula 1 car; a $1.5 million Ferrari FXS, of which only 17 were ever made; the Valobra race car that finished third at Daytona and the Ferrari FXX.
WHEN: Sunday, November 11, 2012
10 a.m. – 3 p.m.
WHERE: Highland Village Houston
4078 Westheimer Rd.
WHY: Proceeds from the 7th annual Ferrari Festival benefit Texas
Children's Cancer Center, an international leader in pediatric cancer research and treatment. Texas Children's Cancer Center is dedicated to providing novel therapies and family-centered care to children from infancy through young adulthood with cancer and blood disorders – from the most common to rare. U.S.News & World Report ranked the Center #1 outside the northeast United States, as well as #1 in Texas. Texas Children's Cancer Center treats more childhood cancer patients than any other program in the U.S., with patients coming from 35 states and 26 countries around the world. Learn more at www.txch.org.
COST: This event is free to the public. Guests can make donations at the event
or visit www.txch.org to make a donation.
With Billy Currington and Sara Evans
City of Houston's Official Fourth of July Celebrations to Light-up Downtown Skyline
WHAT:                          Mayor Annise D. Parker's official Fourth of July celebration, Freedom Over Texas, will set the stage for an extraordinary patriotic celebration filled with family fun and a spectacular fireworks show. The 26-year-old tradition and lively outdoor festival will feature star-spangled performances by featured country music artists Billy Currington and Sara Evans courtesy of Reliant. The crowning highlight of Freedom Over Texas, a spectacular fireworks, show will light up Houston's downtown skyline while combining specially choreographed music with pyrotechnic artistry.
During Freedom Over Texas festivities, KBR Liberty Park will showcase military artifacts and vehicles including representation from all five military branches, and on-site recruiting. Also, patrons can make a donation to H.O.T. (Honoring Our Troops) and send a care packet overseas. The Bud Light Zone will showcase its Budweiser Beer Garden, the Bud Light MXT Vehicle and offer a prime view of the eighth annual Bud Light Texas Volleyball Championship Series Finals. More than 30,000 square feet of free educational entertainment and programming and will appeal to children of all ages in the Walmart All-American Kids Zone and will feature a Radio Disney, Jr. Area. Southwest Airlines will host the Southwest Airlines VIP Hanger and the Sky Stage featuring vintage aircraft from the Lonestar Flight Museum including a B-17 Bomber, B-25 Bomber, a B-25 and two A-26 Invaders making fly-overs throughout the festival.

In the Family Fitness Challenge Area activities will be provided by all five of Houston's hometown professional sports teams including the Houston Dynamo, Houston Rockets, Houston Astros, Houston Aeros and Houston Texans.
WHEN:                         Wednesday, July 4, 2012, 4:00 – 10:00 p.m.
                              

Detailed schedule
                                   4:00 p.m.                                  Gates open and festival activities begin

                                   4:00 p.m. – 9:15 p.m.                Continuous Entertainment on Stages

8:00 p.m. – 9:30 p.m.                Featured Artists: Billy Currington, and Sara Evans

                                   9:35 p.m.                                  Fireworks extravaganza

                                   10:00 p.m.                                Event closes


WHERE:                       Eleanor Tinsley Park @ Buffalo Bayou (along Allen Parkway)
ADMISSION:                 $8 per person, (children 5 and under, free)
      Special discount ticket offers courtesy of Reliant at www.freedomovertexas.org

EXPECTED                  Gated attendance: 100,000
ATTENDANCE:             Total viewing audience: 2,000,000 (perimeter viewing + television audience)

SPONSORS:                 Freedom Over Texas sponsors include: The Featured Artists Sponsor: Reliant;  Anchor Sponsors: Bud Light, KBR, Southwest Airlines, Walmart; Additional sponsors include; Sprint,  Silver Leaf Resorts, McDonald's, Camping World of Houston, In-Kind Sponsors: Houston Chronicle; 100.3 KILT; HOT 95-7; Mix 96-5; SportsRadio 610 and Mega 101 FM, , Doubletree Hotel Houston Downtown, Radio Disney, Greenstar Recycling, Metro, Houston Aeros, Houston Astros, Houston Dynamo, Houston Rockets, and Houston Texans. Co-producers: City of Houston/Mayor's Office of Special Events and KTRK-TV ABC-13. Our Community Partner is the Houston Food Bank.  The event benefits Central Houston Civic Improvement, Inc., a non-profit 501 (c)

MORE
INFO:                           Visit www.freedomovertexas.org
January 28, 2012
Talento Beilingue De Houston
333 S Jensen Dr, Houston, TX 77003
9:00AM – 3:00PM
Before You Shop – Try THE Swap! The BCO Outdoor Equipment Swap & Yardsale on January 28, 2012. Got a bunch of new gear for the Holidays? Trade your old stuff in! ALL types of outdoor (and indoor) equipment will be available – camping, kayaking, diving, hiking, backpacking, biking, indoor exercise equipment, clothes, dirty tennis shoes, you name it – we'll have it or you can bring it!
If you have equipment you would like to swap or sell, come early (8:00 – 8:30am) to pick a good table. If you are with another outdoor/fitness group and would like your own table please call 713 524 3567.
There is no fee for a table or entry to the event. However, we are taking donations for Workshop Houston which provides resources and support for young people such as the Third Ward Bike Shop – a do-it-yourself bike repair. They are in need of all kinds of bike equipment except helmets, footwear and clothing.
9:00AM – 3:00PM. Talento Beilingue De Houston, 333 S Jensen Dr, Houston, TX 77003. For directions please see TBH website at:
www.talentobilingue.org/about-us/location
Details and RSVP at
www.BayouCityOutdoors.com
or call 713-524-3567  
January 27, 2012
Christian's Tailgate (New Heights Location)
2820 White Oak Houston, TX 77007
6:30 – 9:00PM
New Year, new friends, new adventures! Come join BCO at the new Christian's Tailgate location in the Heights. We'll have our own area and Tailgate has some yummy food and drink specials. Here's your chance to connect with new people with similar interests. BCO makes it easy to make new friends in a laid back atmosphere or just say hello to your old buddies.
Christian's Tailgate (Heights Location), 2820 White Oak Houston, TX 77007
Parking in lot across the street. Please note the signage of where and where not to park. Details and RSVP at
www.BayouCityOutdoors.com
or call 713-524-3567  
January 21, 2012
Onion Creek, 3106 White Oak Dr, Houston, TX 77007
8:00 AM – Noon
Come out and stretch your legs after the holidays by biking to the Farmer's Markets of Houston. Is this the year you start stocking your cabinets with organic groceries? This is the way to go! Hop on your bike and let's take a ride through the side streets, trails, and residential areas in the heart of Houston. This is a very social ride and all levels of riders are welcome. We will start the morning off with coffee at Onion Creek and then cruise through 2-3 markets to shop for fresh produce, sauces, jams, and bread. This is a 12-15 mile ride that lasts about three hours so bring plenty of water and a backpack to carry your goodies! If you'd like to join us but don't own a bike, West End Bicycles rents bikes for $25 per day at 713/861-2271 or www.westendbikes.com.
If you are a member of Bayou City Outdoors and do not have a bike, we can loan you a bike for the ride. But you MUST call the office one week in advance to arrange for the loaner bike. Meet at Onion Creek, 3106 White Oak Dr, Houston, TX 77007. Please DO NOT park in the Onion Creek lot – there is parking on the surrounding streets but look out for 'no parking' signs. Meet at 8:00AM – leave at 8:30AM – Noon. Free for Members and Non-Members alike. RSVP 713-524-3567 or www.BayouCityOutdoors.com
            THE CLUB – Ah, there you are. We've been expecting you. Take a seat here by the fireplace with its burning Merrill Lynch bonds. Waiter, bring this new member a drink. Now, might I welcome you to the Club One, obviously made up of that select group, the top 1 percent of the richest Americans.
            You were approved for membership by making a billion on Bernie Madoff bobble-head dolls – the kind of heads you can rip off. I made my fortune selling picket signs and bullhorns to those Occupy Wall Street folks. My branch offices in Atlanta, Denver, Houston, Oakland — they all did well, especially Oakland, where fire bombs and gas masks were selling like crack pipes. Unfortunately, my efforts to peddle deodorants and razors didn't work. 
            Good, the waiter has brought your drink. Thank you, Newt. No doubt you've heard about the recession. But not here. The non-partisan Congressional Budget Office says we top 1 percent of earners more than doubled our share of the nation's income over the last three decades. Actually, the after-tax income of the top 20 percent now exceeds the income of the bottom 80 percent of Americans, which seems only proper. Incidentally, our "after tax income" is about the same as our "before tax income," if you get my drift.
Our members are the usual suspects: movie stars, top athletes, drug lords. They made it on their own. Then there are the Wall Street money handlers who don't actually contribute anything to society, like making shoe-strings or growing corn, but they make a fortune. Oh, there's Eugene Isenberg, outgoing CEO of Houston's Nabors Industries. He just received a $100 million golden parachute. This was on top of his $176 million in compensation between 2006 and 2010 during which the company's stock fell 38 percent. It's dropped another 20 percent this year. Don't you just love it?
            Even though we own most members of Congress, many already qualify for our club. There are currently 245 millionaires — 66 in the Senate and 179 in the House. The richest of all is a Texan: Rep. Michael McCaul, Republican of Austin, worth over $294 million. He married it. Most candidates for president, including Obama, are in the top 1 percent. We don't have exact figures, but experts say Michele Bachmann and Ron Paul probably don't make the cut. Rick Perry's net worth is estimated at just over $1 million, which is not bad for someone who has been a Texas state employee most of his adult life.
Yes, Warren Buffet and Bill Gates qualify for our club, technically, but they were drummed out as heretics. You know their screed: keep the death tax, spread the wealth, philanthropy. Traitors to their class. How does one qualify for Club One? Your worthiness can be measured in two ways: wealth or income. By household wealth, the cutoff point was $9 million in 2010, according to the Federal Reserve. The cutoff for annual household income is about $700,000. However, the Congressional Budget Office put the 1 percent earnings cutoff at $350,000 in 2007.  
            The bottom 99 percent deserve to be at the bottom. As Herman Cain said, "I don't have facts to back this up, but I happen to believe that these demonstrations are planned and orchestrated, to distract from the failed policies of the Obama administration. Don't blame Wall Street, don't blame the big banks — if you don't have a job and you are not rich, blame yourself!" He's absolutely right, although I don't have the facts to back it up.
I see through the window the great unwashed are stoning our club. Looks like an Athens come-as- you-are party. We here at the club believe in the Trickle Down Theory, or as the 99 percent call it, the Trickle On Theory. So? What's their point? We believe in the redistribution of wealth – upwards, because we are job creators, although lately we haven't been creating many jobs. So the gap between America's rich and poor is widening. In the 30-nation Organization for Economic Cooperation and Development, only Turkey and Mexico have more economically unequal societies than the United States.
            Look at that mob. If it's class warfare, then we've got the class, and we'll give them the warfare. We should call out the Army, speaking of which, apparently not a single son or daughter of Club One members is serving in Iraq or Afghanistan. However, two generals of my acquaintance feel they are doing their part for the war effort – Generals Dynamics and Electric.  
If you paid one dollar in federal income tax from 2008 till last year, you paid more than General Electric, DuPont, Verizon, Boeing, Wells Fargo and Honeywell. A new report from Citizens for Tax Justice – a commie front obviously — looked at 280 of the Fortune 500 companies and found, while the federal corporate tax code ostensibly requires big corporations to pay at a 35 percent corporate income tax rate, on average the 280 corporations paid only about half that amount. Or as Leona Helmsley told her housekeeper, "We don't pay taxes. Only the little people pay taxes." Helmsley later went to prison for federal tax evasion.
This 35 percent corporate tax rate is often cited as being second only to Japan's rate, and should be lowered. As we can see, it already has been. This is like the oft-heard canard: "Half of Americans don't pay income taxes." Keep saying it long enough and people will believe it. Actually, the figure is not 50 percent but 43 percent, and they pay lots of taxes directly or indirectly: fees and fines, property taxes, school taxes, sales taxes, taxes on gasoline, pitchforks and torches. Individual income taxes only contribute 45 percent to the fed's budget. Everybody pays the remaining 55 percent. Just remember, Texas doesn't have an income tax, but Austin still wrings billions out of us.
Here's to bailouts and TARP. Cheers. We'll have another round, Mitt. 
                        Ashby is taxed at ashby2@comcast.net

Zest in the West, presented by Kroger, is a food, wine, and craft beer "Zestival" hosted by the Houston West Chamber of Commerce.  Held on Thursday through Sunday, October 20-23, Zest in the West anticipates more than 5,000 west Houston business professionals and residents to attend.
Zest in the West kicks off with a "Grand Zesting" event on Thursday, October 20 from 6 p.m. to 9 p.m. at the Hilton Houston Westchase located at 9999 Westheimer Rd., Houston, 77042.  The "Grand Zesting" will showcase 150 wines and culinary fare from West Houston's finest culinary talent.  A live and silent auction with extraordinary offerings will generate scholarship funds for the West Houston Leadership Institute.  Tickets are $45 for general admission and $75 for a VIP ticket.
Joining the line up for the weekend festivities Saturday and Sunday, October 22-23, the outdoor "Zestival" comes alive in front of The Great Indoors, 10496 Katy Freeway at Beltway 8, Houston, 77024, with artists, food trucks, wine and beer sampling tents and live music. Open Saturday from 11 a.m. to 6 p.m. and Sunday from noon to 6 p.m., guests will enjoy interactive art displays with a glass of wine at "Connoisseurs and Canvas Art & Wine Cove" where over 150 wine selections will be available for tasting as guests can buy great eats from participating west Houston restaurants and Houston's hottest food trucks.
Also on tap, "GreatBrewers Foam on the Range," a craft beer tasting zone and educational experience held for beer-lovers.  Patrons can partake in exotic craft and specialty beers from around the world available for the tasting. Musical entertainment provided by the Robert Hartye Band and host of live musical talent on stage for two full days.
For the adventurous foodie, Haute Wheels West will roll in with food trucks galore providing some of the most cutting edge cuisine in Houston.
For the kids, a special "Kidz-Chen" area sponsored by Denis' Seafood will be open for the younger set to experience a hands-on cooking lesson with Executive Chef Vernell Powe.  In addition, an entire kids fun zone with Bubble Runner, bounce houses, face painting, games and more.  Kids get into the action with the Kroger cookie station with Halloween cookie decorating for the kids.
Proceeds benefit the West Houston Leadership Institute, providing scholarship funds for participants of a ten month program that is coordinated by the Houston West Chamber of Commerce. The West Houston leadership Institute's purpose is to train and develop leaders in the West Houston community to care for the future of West Houston.
Sponsors of this zesty event also include presenting partner Kroger, Absolutely! Magazine, Westchase District, Spring Branch Management District, Republic National Distributing Company, GreatBrewers, Kwik Copy, Yellow Cab, Denis' Seafood House, Sarah's Florist, Carmelo's, Ristorante Italiano, Josephine's Day Spa and Salon, Lawn Management Company, Inc, PJS Services, Office Depot and WHERE Magazine.
Tickets to the weekend "Zestival" are $15 for general admission and $35 for VIP entry with kids 12 and under entering free.   Parking is free in the surrounding Great Indoors parking lot.
Zest in the West, presented by Kroger, is a "Zestival" designed and dedicated to the residents and employees in the prestigious West Houston Area and is produced by Food & Vine Time Productions, producers of Wine & Food Week, Haute Wheels Houston Food Truck Festival, Red Hot Block Parties, BrewMasters Craft Beer Festival, and the Katy Sip n Stroll.  Food & Vine Time Productions has raised over $400,000 for benefiting charity partners since its inception.  For more information on the Zest in the West, visit www.zestinthewest.com or call 713-557-5732.
Houston West Chamber of Commerce is a business advocacy organization dedicated to enhancing the economic growth and vitality of the West Houston business community through leadership and business  development. The Chamber currently has more than 600 business members representing 45,000 employees. For more information, visit www.hwcoc.org  or call 713-785-4922.
A Night of Edgar Allan Poe
What: The gorgeous Diana Garden is the magical backdrop for Bayou Bend¹s annual fall tradition of Opera Under the Stars. Bring your
folding chair or blanket and enjoy another fabulous Opera Vista production, the fifth such collaboration between the two organizations
in as many years. This year, American literary genius Edgar Allan Poe, best known for his spooky tales of mystery and the macabre, is the
inspiration for a captivating evening of music and song. Join us as the company presents The Fall of the House of Usher composed by Philip
Glass (1988) and first commissioned by the American Repertory Theater, Cambridge, MA and the Kentucky Opera. You might not want to come alone ‹ the gothic plotlines suggest frightening moments and dastardly deeds aplenty!
When: Saturday, September 24, 2011 (rain date September 25)
Gates open at 7:15 p.m.
Central hall of the house will be open until 7:45p.m.
Performance begins at 8:00 p.m.
Please note the Lora Jean Kilroy Visitor and Education Center will be
closed.
Where: 6003 Memorial Drive at Westcott Street
Details: Tickets purchased before September 19 are $25 for regular admission and $20 for MFAH members. Tickets purchased on or after
September 19 are $35 for regular admission and $30 for MFAH members. Tickets available at www.mfah.org/bayoubend or at door the night of the event, space permitting. No refunds.
No outside food or drink (except water) permitted; wine, beer, sodas, and bottled water will be available for purchase. Please refrain from
bringing guests under the age of 13.
Parking is FREE. Call in advance to make special arrangements for wheelchair access: 713-639-7759.
Background: Bayou Bend Collection and Gardens, Houston¹s home for America¹s treasures, features one of the world¹s great collections
of American decorative arts and paintings. The objects are displayed in the home of legendary Houston philanthropist and collector Ima Hogg (1882-1975), who gave her estate to the Museum of Fine Arts, Houston, in 1957. More than 20 room settings reveal the evolution of American style and taste from 1620 to 1876. The mansion is situated on 14 acres of formal gardens and lush woodlands. Bayou Bend is open year-round to visitors, and offers many programs for children, families, and adults. Visitors are also invited to enjoy the new Lora Jean Kilroy Visitor and Education Center that showcases the cultural, civic and philanthropic legacy of the Hogg family; a public research library
that houses 6,000 volumes dedicated to American art, culture, history and gardening, and two meeting rooms, an education garden and a retail shop.
Information: For more information, call Bayou Bend 713-639-7759 or visit www.mfah.org/bayoubend or www.operavista.org.
Contacts: Kim Stinebaker, DPW PR; kim@dpwpr.com or 713-224-9115
On Sunday, August 28 from 9:00 A.M. – 12:00 P.M.
2,500 people will come together at Discovery Green Park to beat the Guinness World Record for simultaneous hula hooping, as a pre-cursor to the Care2Spin™ event in September, both benefiting Easter Seals Greater Houston, presented by John Eagle Honda of Houston.
We have slashed the required $100 donation to participate, and are now opening this up to any Houstonian that loves to hoop and wants to be a part of something BIG. Donations to Easter Seals Greater Houston will be appreciated, but not required.
We encourage you to join us for hooping, and would also love help getting the word out about the challenge as well. 1 in 6 Houstonians is living with a disability, and is going without necessary services due to recent state budget cuts.
Register here at http://www.give2gether.com/projects/easter-seals-of-greater-houston-1/ to prevent waiting in line, and get ready to join Easter Seals Greater Houston for the largest hula-hoop event Houston has ever seen.
Date: Saturday, April 28, 2012
Location: Westin Oaks Hotel – Houston, TX
Media Contact Person: Carolina Masri-Hamdan
The St. Jude is a first-rate, non-profit pediatric treatment and research facility that treats children with cancer and other catastrophic diseases. St. Jude freely shares its discoveries with scientific and medical communities around the country and the world. It is the only pediatric cancer research center where families never pay for treatment not covered by insurance.  No child is ever denied treatment because of a family's inability to pay.
Your contribution in highlighting the image and activities that the St. Jude does, is in advance greatly appreciated.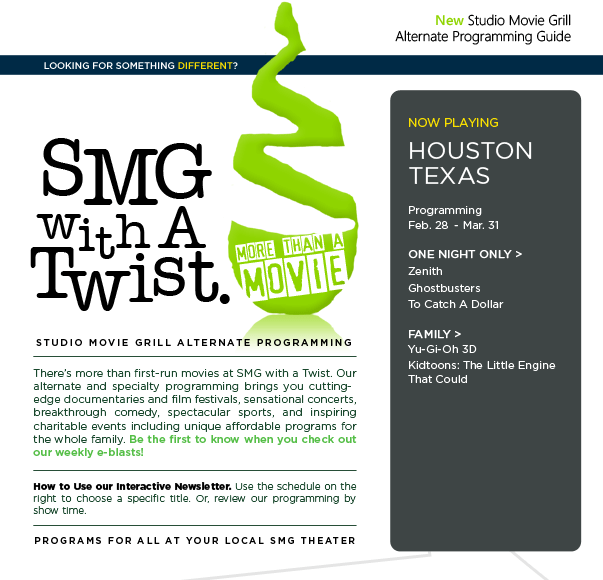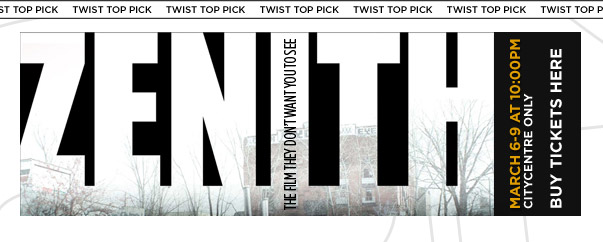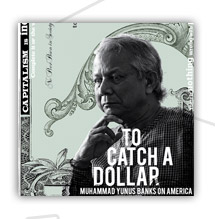 TO CATCH A DOLLAR
The story of Muhammud Yanus's microloan program…
Where commercial banks see insolvency, economist Muhammad sees opportunity. His Grameen Bank was built on the radical notion that if you loan poor women money within the context of peer support, not only will they repay bank, but they'll elevate their communities in the process.
DATE: March 31 at 7:30pm
BUY TICKETS FOR CITYCENTRE, COPPERFIELD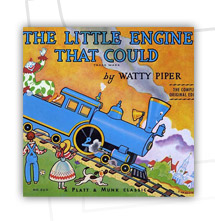 KIDTOONS: THE LITTLE ENGINE THAT COULD
Climb aboard as toys and trains come to life in the enchanting, fully-animated film of this heart warming children's classic! On her way to deliver a cargo of magical toys to eagerly waiting children, Georgia, the engine, suddenly breaks down. But a little switch engine named Tillie thinks she can do it!
$2 FOR EVERYONE
DATE: On Weekends & School Holidays at 11:00am
BUY TICKETS FOR CITYCENTRE, COPPERFIELD

The warmth and glow of desert dreams come to life when the artwork of Maria Hughes <http://mariahughesart.com/index.html> is put on display in the exhibition opening "Dreaming in Color" from March 31 to April 28 at Canal Street Gallery <http://www.canalstreetgallery.com/> . The opening reception with the artist is Friday, April 8 from 6 to 9 p.m. Valet parking will be available.
From the imagination and innovative mind of Hughes, "Dreaming in Color" is a distinctive interpretation of deserts, landscapes and the natural world.
Colors blend in agreement with her unique and intricate process of creating a monotype. Monotypes are formed by painting with water-based paints on a plexiglass plate. For visual texture, several layers of colors are applied to the plate followed by an elaborate print process. Similar to leaves on a tree, no two prints are alike.
Hughes was born in Nuevo Laredo, Mexico, a city that was founded in 1848 by families that were originally living in what is now Laredo, Texas. It is a city connected to the U.S. by the Río Grande River, three international bridges and a rail bridge. To the west of Nuevo Laredo is the vast expanse of the Chihuahuan Desert. To the south and west soar the Sierra Madre Oriental Mountains, and to the east lie the depths of the Gulf of Mexico. She grew up immersed in the colors, textures and lines of this vast landscape filled with Technicolor sunsets. Intensity of color, movement, line, and visual texture portray the energy Hughes imagined it took for the world to come into being and expresses the beauty she sees in nature. It is Hughes' hope to evoke joy in the onlooker— the same joy she experienced in creating this series.
Hughes studied art at The Museum of Fine Arts, Houston and decided to incorporate her love of art with her passion for teaching. She graduated with a Bachelors of Science in Art Education at the University of Houston and became an art teacher for the Houston Independent School District. After several years of teaching art, she received a Masters of Education in Guidance and Counseling from Texas A & M University and worked as a counselor in various HISD Schools until her retirement.
Canal Street Gallery <http://www.canalstreetgallery.com/homepage.htm> is located on the corner of Navigation St. and Canal <http://www.mapquest.com/maps?city=Houston&state=TX&address=2219+Canal+Street&zipcode=77003SafariHTML\Shell\Open\CommandSafariHTML\Shell\Open\Command> . The gallery features the original works of artists in a beautifully refurbished space that was once a neighborhood blood bank. The gallery features rotating work from resident and visiting artists. The gallery is open to the public on Fridays and Saturdays from 11 a.m. to 3 p.m.
For more information, call Valentina Atkinson at 713-724-0709 or visit www.canalstreetgallery.com.
Tuesday, May 24, 2011 – River Oaks Country Club
6:30 pm – Reception
7:00 pm – Dinner
Business Attire
IMA HOGG AWARD HONOREES
Dr. and Mrs. Robert (Marianne) Ivany Mental Health America of Greater Houston is pleased to announce the recipients of MHA Houston's prestigious Ima Hogg Award, Dr. Robert Ivany, Major General, U.S. Army, (Ret.) and Marianne Ivany. Dr. Ivany is President of the University of St. Thomas and the former Board Chairman of MHA. He also held a prestigious 34-year career in the U.S. Army, serving in a number of unique positions including Commandant of the U.S. Army War College, Army Aide to the President of the United States, and Commanding General of the Military District of Washington. Bob has provided invaluable leadership in the effort to improve access to services for veterans and their families and in raising the visibility of this urgent community need.
Marianne is active in the Military Child Education Coalition, a world-wide non profit organization focused on ensuring quality educational opportunities for all military children affected by mobility, family separation, and transition. Marianne served on the MCEC's Board of Directors from 2002-2008. Bob and Marianne's four children have all served in the Army. Together the Ivany family represents decades of service to our nation and our community.
PORTRAITS OF IRAQ WAR HEROES
The Treasures of Texas Gala will also feature returning veterans and/or their family members. Mental Health America of Greater Houston is proud to include the story of Lance Corporal Jeremy Williams, USMC (ret.) Jeremy Williams served six and a half years in the U. S. Marine Corps. He was wounded by an improvised explosive device in the city of Ar Ramadi, Iraq in 2006 and was retired as a result of his wounds. Since returning to Houston, Jeremy has been actively involved in advocating for the rights and services of wounded warriors now returning from Iraq and Afghanistan. In 2008 Jeremy was a team member in the Wounded Warrior Project's "Operation Outreach." He has been recognized by the Horatio Alger Association of Distinguished Americans as a National Military Scholar and was awarded the Distinguished Citizen Award by the Marine Corps League for Veterans Service.
Jeremy currently serves as MHA Houston's Veterans Behavioral Health Program Coordinator. This program works in collaboration with the City of Houston and Harris County to help connect veterans and their families to mental health treatment and other support services that they need. Our efforts include expanding peer-to-peer mentoring and outreach services for veterans and their families, training law enforcement personnel on responding to veterans in crisis, providing veteran-specific trauma training for non-military healthcare providers, and a multi-faceted public awareness campaign to direct veterans and families to available services.
The 2011 gala chairs are MHA Houston board members Julie B. Crosswell and Emily Burguières Dalicandro; honorary chairs are Maureen and Jim Hackett; and Miki Hebl and David Harvey.
For tickets and sponsorships or to sponsor a veteran, contact: Nathan Cernosek at gala@mhahouston.org or 713-523-8963.