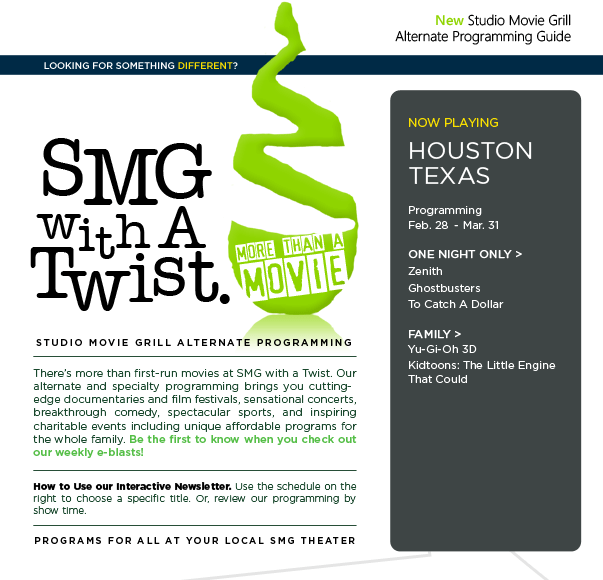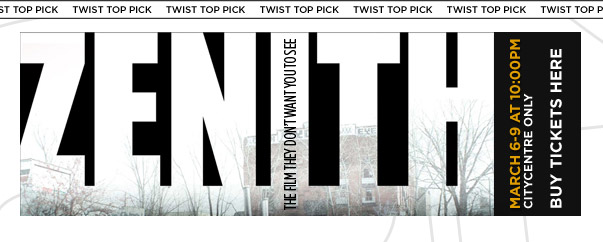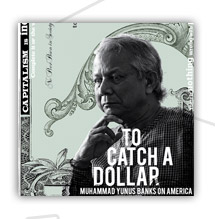 TO CATCH A DOLLAR
The story of Muhammud Yanus's microloan program…
Where commercial banks see insolvency, economist Muhammad sees opportunity. His Grameen Bank was built on the radical notion that if you loan poor women money within the context of peer support, not only will they repay bank, but they'll elevate their communities in the process.
DATE: March 31 at 7:30pm
BUY TICKETS FOR CITYCENTRE, COPPERFIELD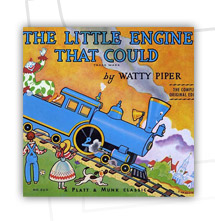 KIDTOONS: THE LITTLE ENGINE THAT COULD
Climb aboard as toys and trains come to life in the enchanting, fully-animated film of this heart warming children's classic! On her way to deliver a cargo of magical toys to eagerly waiting children, Georgia, the engine, suddenly breaks down. But a little switch engine named Tillie thinks she can do it!
$2 FOR EVERYONE
DATE: On Weekends & School Holidays at 11:00am
BUY TICKETS FOR CITYCENTRE, COPPERFIELD

By Lynn Ashby 14 March 2011
We're Number 1 or maybe 50th. It depends on what we're discussing, the amount of carbon dioxide emissions or SAT scores, historical plaques or the percentage of the population with a high school diploma. It's always fun – well, maybe depressing – to see how Texas stacks up against the 49 dwarfs. For example, Texas ranks third in teen pregnancies, and it is Number 1 in repeat teen pregnancies. Yet Texas receives more federal funds than any other state to teach kids total abstinence. So much for that idea. We have the highest percentage of uninsured children in the nation, fifth in child poverty.
We are second in public school enrollment, 38th in current expenditures per student (which is about to be cut) and 33rd in average salary of public school teachers. Texas is dead last in the percentage of residents with a high school diploma. Its high school graduation rate: 43rd. UT-Austin and Texas A&M-College Station are the only Texas public institutions of higher education ranked in the top 100 in U.S. News and World Report's Best Colleges in the U.S., with UT-Austin at 45 and Texas A&M at 63. But Rice, a private school, is in there, too. Fifty percent of college freshman in Texas are enrolled in remedial or developmental classes, compared with 28 percent nationwide.
On the other hand, we rank at the top in many categories. Like executions. Last year we had 17, more than any other state. Ohio was far behind with eight. Don't worry, we'll stay Number 1 — we currently have 333 convicts on Death Row awaiting the needle, but it's early in the day. Some stats can be confusing. I have read that Texas has the highest birth rate in the nation and also read that it is only second highest. Make up your mind.
When it comes to ranking what we breathe and drink, we are, indeed, the rankest. We're first in the amount of volatile organic compounds released into the air, first in toxic chemicals released into the water and first in recognized cancer-causing carcinogens released into the air. As for the release of carbon dioxide, Texas would rank seventh in the world if it were its own country. Our amount is more than California and Pennsylvania — the second- and third-ranking states — combined. Sort of makes us swell with pride, or maybe just swell. Incidentally, Texas consumes more coal than any other state. Could all this be somehow linked?
Some of these depressing quality-of-life stats come from "Texas on the Brink," now in its fifth edition, which was started in 2003. Since then the job has been taken over by the Legislative Study Group or LSG, a caucus formed by Democrats in the Texas House of Representatives. As we can see, this liberal commie-pinko group is rubbing our collective noses in the worst of our rankings in order to pry more tax money out of our wallets.
The Republicans, obviously, have their own set of stats and their own faceless front: The Texas Public Policy Foundation (don't you just love these innocent-sounding groups which try to hide their true agenda?). The TPPF countered: "This report makes for some interesting trivia, but if Texas is such a horrible place, why have 4.5 million people moved here in the last decade?" The group added that "what people care most about are jobs, and, on that measurement, Texas ranks first."
On the other hand, former First Lady Barbara Bush recently wrote a newspaper op/ed piece pointing out students in Texas currently rank 47th in the nation in literacy, 49th in verbal SAT scores and 46th in math scores. "In light of these statistics, can we afford to cut the number of teachers, increase class sizes, eliminate scholarships for underprivileged students and close several community colleges?" That's not very Tea Party of Bar.
Texas is the Number 1 recipient of Dept. of Defense money. We have 17 military installations in Texas, second only to California, including Fort Hood – the largest military installation in the Free World. Texas is host to the most active duty military personnel in the country and Texas ranks second in the Dept. of Defense's civilian workforce. It's about time we got military help: Texas had the nation's longest-running war with the Indians – nearly 50 years – longer than any other state.
Moving on (slowly), Dallas-Ft. Worth and Houston were ranked fifth and sixth
respectively among the 15 largest metropolitan cities in the yearly number of hours delayed in traffic. Texas leads the nation in the sale of pickup trucks — about one in four of our vehicles. No one seems to count gun racks but no doubt we lead there, too.
We are first in cattle, cotton, mohair from angora goats, pecans and cabbages. Maybe this is because we are tops in farm subsidies. Example: from 1995 to 2009 the McNutt Bros. Dairy in Dublin received $13,684,324. Texas is first in the manufacture of computers and electronic equipment. And we're the nation's leader in the manufacture of chemicals, including sulfuric acid. Minnesota may like to call itself the Land of Lakes, but Texas is second, behind Alaska, in surface water.
Texas has 50,189 bridges, about 40 percent more than any other state. Per capita state spending on state arts agencies is 43rd. This is good news. For years we were 54th, behind the District of Columbia, Puerto Rico, the Marianas and Guam, with 21 cents spent per Texan per year. Texas has more official historical markers than any other state — currently 15,416. That's almost six to one over any other state. In head count, we are second in Hispanics, third in Asians and 11th in Hawaiian and Pacific Islanders. Beaumont ISD Superintendent Carol A. Thomas makes $346,778 a year, ranking Thomas Number 1 in Texas, but not in the nation.
Looking at all these rankings, it's not bad being at least 49th. This lets us feel superior. That's why God created Oklahoma.
Ashby is 50th at ashby2@comcast.net
She Speaks, a new collection by Houston based artist, Anna Sprage.
Special guest artists Claire Richards and Kelley Devine. Also a dark, sultry blues acoustic set by Austin singer songwriter, Wendy Colonna.
Saturday, April 16 · 8:00pm – 11:00pm
War'hous Visual Studios
4715 main st.
Houston, TX
Liquor sponsored by The Famous Grouse Premium Scotch Whiskey
Quick References:
Anna : www.annasprage.com or www.facebook.com/annasprage
Claire : www.flasheyedmother.com
Kelley : www.kelleydevine.com
Wendy : www.wendycolonna.com or www.facebook.com/wendycolonnamusic
The Gallery : www.warhous.com
The Sponsor : www.thefamousgrouse.com/lda/

The Facebook Event Page: www.facebook.com/event.php?eid=203272476365458&ref=ts
The Board of Directors of Ms. Wheelchair Texas (MWT) <http://www.mswheelchairtexas.org/> seeks the next ambassador of the mobility-impaired community through its annual competition the Ms. Wheelchair Texas Pageant. <http://www.mswheelchairtexas.org/the-2011-ms-wheelchair-texas-pageant/> Eight contestants from across the state will compete for the honor of serving as Ms. Wheelchair Texas 2011. The winner's responsibilities are varied and include speaking to legislators about the need for mobility access; visiting with school children to share their story of achievement and persistence, and competing in the national Ms. Wheelchair Pageant <http://www.mswheelchairamerica.org/> in July 2011. The program will be held at the Crowne Plaza Hotel (which one) on April 8-10, 2011. The event kicks off with a Welcoming Reception on Friday evening. Leadership sessions, interviews and a Spa Day are held during the day Saturday. The evening Pageant includes a 2-minute platform speech by each contestant and two "off-the-cuff" questions from the judges. The crown is awarded to the contestant who displays her passion for sharing the concerns and needs of people with physical challenges. The weekend concludes with a relaxed and affirming Queen's breakfast for all the contestants, families and supporters.
Tickets for the Ms. Wheelchair Texas Pageant on Saturday, April 9 at 6:30 p.m. at the Crown Plaza Hotel <http://www.cphoustonhotel.com/> at 8686 Kirby Drive, Houston, 77054, are available on-line for $75 per person at http://www.mswheelchairtexas.org.
2011 contestants include: Pam Bullock of Spring; Corina Caballero of San Antonio; Haley Cornelius of San Marcus; Melynn Gray of El Paso; Amanda Baze Hall of Tarleton; Angela Irick of Houston; Jessica Jobe of Graham and Princess Robinson of Fort Worth.
The Ms. Wheelchair Texas Foundation, a not-for-profit 501© (3) organization strives to improve the lives of people with disabilities through its mission of advocacy and education.
Bridgeland's April 30 Nature Fest Promises to be a Wild Adventure
Bridgeland roars into spring with the return of one of its most popular events, Nature Fest, 10 a.m. to 5 p.m. Saturday, April 30, in Bridgeland's Oak Meadow Park.
Usually held in the fall, this year's spring festival revives several event favorites — the high-jumping antics of the Houston Canine Frisbee Disc Club, armadillo races, the Houston Zoo Mobile and Birds of Prey — and introduces new entertainment, including The Great American Duck Races.
Audience members will be asked to release the fleet-footed ducks into individual racing lanes where the mallards will vie for top honors. The endeavor has gone swimmingly for owner Robert Duck, who first heard about duck racing in 1980 and, given his last name, thought it would be a kick to enter a local contest. He ended up winning thousands of dollars over the next dozen years and in 1999 committed to duck racing full-time, touring his feisty fowl around the country to race at festivals, state fairs and more. In addition to the races, Duck educates audience members about mallards and lets children feed them. Races will be held at 10:30, 11:30, 1:30, 3:30 and 4:30.
Nature Fest visitors also will have a chance to take part in the entertainment during the 2 p.m. performance by The Drum Café, a high-energy troupe that uses the sounds and rhythms of Africa to motivate and inspire companies and organizations. The group is bringing approximately 250 drums so audience members can join in the fun and music.
Also on stage will be Birds of Prey and The Crocodile Encounter (a live reptile show), both with two performances, and the Rockit Bayou band. Other Nature Fest activities include a petting zoo, pony rides, baby camel rides, inflatables, a miniature train ride, a climbing rock wall, outdoor laser tag and instructional sessions in kayaking, photography, bird-watching, gardening and more. Festival-goers can take part in a living history treasure hunt along the wooded Cypress Creek Nature Trail, enjoy a tree-planting demonstration by The Tree Truckers and enter a raffle for a 6-foot live oak, a $900 retail value. Visitors also will have a chance to register to win annual family four-packs to the Houston Zoo and the Houston Arboretum and Nature Center as well as Texas Parks and Wildlife passes.
And now about the food
Feeding the crowd will be a caravan of cuisine-themed food trucks, a current craze among Houston foodies. These restaurants-on-wheels typically broadcast their locations via Facebook and Twitter, attracting crowds and creating buzz as fans wonder where their favorite strawberry balsamic cupcake or Asian beef fajita will land next. Trucks trekking to Bridgeland will be 3 Cajun Pigs, Bernie's Burger Bus, Frosted Betty, Fusion Taco, Spork Grill and Papa John's Pizza.
To learn more about the "on the move" eateries, visit www.3cajunpigs.com, www.berniesburgerbus.com, www.frostedbetty.com, www.fusiontacotruck.com, www.sporkgrill.com and www.papajohns.com.
Admission to Nature Fest is free; however, visitors can purchase a Nature Fest T-shirt for $5, with proceeds benefiting the Katy Prairie Conservancy, a land trust committed to protecting a sustainable portion of the Katy Prairie for the benefit of its wildlife and all Texans forever, and Bridgeland supports that initiative by helping to raise funds for the KPC and by spreading the word about the activities and tours the organization hosts throughout the year. The KPC already has conserved nearly 18,000 acres and offers monthly public tours, classes, children's camps and other programs on its preserves. The Katy Prairie is considered an oasis for migratory birds, with more than 300 species of birds, 110 species of mammals, reptiles and amphibians, 400 species of grasses and wildflowers and thousands of insects and aquatic invertebrates. Visit www.katyprairie.org or e-mail info@katyprairie.org for more information.
Habitat for Humanity Northwest Harris County (NWHC) will run the arts and crafts tent, where children can enjoy four craft projects, including decorating a bird house, for a $5 donation. Proceeds will help raise funds for its mission of building affordable housing and promoting home ownership. Since 1989, Habitat NWHC has built more than 140 homes for needy families in suburban northwest Harris County. For more information about Habitat NWHC, contact Rachael Wright, 281.820.2307, ext 306 or rwright@habitatnwhc.org.
This is the fourth year Bridgeland has hosted Nature Fest, which has drawn nearly 12,200 people during the past three years. Plus, Bridgeland has been able to raise approximately $17,000 for the Katy Prairie Conservancy and Habitat for Humanity NWHC.
For details on Nature Fest, call 281.304.5588 or visit http://www.bridgeland.com/events/nature-fest. Also, keep up-to-date on Nature Fest and other Bridgeland events on Facebook, http://www.facebook.com/Bridgelandcommunity and Twitter, http://twitter.com/BridgelandTX.
Photo Information
Nature Fest returns to Bridgeland from 10 a.m. to 5 p.m. Saturday April 30. The annual event, which has attracted nearly 12,200 people during the past three years, has a bevy of nature-themed activities and entertainment, including the Great American Duck Races, Birds of Prey, The Crocodile Encounter live reptile show, armadillo races, pony and baby camel rides and much more. Providing food at this year's event will be a caravan of gourmet food trucks, a current craze among Houston foodies.
About Bridgeland
The Bridgeland community is a development of the Howard Hughes Corporation, which owns, manages and develops commercial, residential and mixed-use real estate throughout the United States, including Las Vegas, Manhattan and Honolulu. As owner of Bridgeland and partial owner of The Woodlands, the Howard Hughes Corporation is one of the largest master-planned community developers in the Houston area.
About Katy Prairie Conservancy
The Katy Prairie Conservancy was founded in 1992 to conserve 50,000 acres of the prairie for the benefit of its wildlife and all Texans forever. Already nearly 18,000 acres have been conserved — land that is accessible to the public through open tours, field days, educational field trips and two ADA-accessible wildlife viewing platform that are popular with birdwatchers from around the world. For more information, visit www.katyprairie.org.
About Habitat for Humanity Northwest Harris County
Habitat for Humanity Northwest Harris County is a nonprofit ecumenical Christian organization that partners with the community and families to create affordable housing and help develop responsible homeowners and successful neighborhoods.
http://www.nsga.com/2011-national-games
> presented by Humana will begin 15 days of Olympic-style competition for athletes 50 and older here in the Houston area.
More than 10-thousand athletes from all 50 states, the District of Columbia and several foreign countries will compete in more than 800 events at 14 different locations in and around Houston from June 16-30.
"The pressure is really on," said DJ Mackovets, President and CEO of the Houston Local Organizing Committee, which is staging the Games. "With venues from League City to Humble, and as far west as Katy, the logistics are complicated, to say the least. Not to mention recruiting 4-thousand volunteers and building 16 tennis courts inside the George R. Brown Convention Center," he added.
The largest multi-sport event in the world for athletes 50 and older, the Summer National Senior Games will kick off on June16 at Discovery Green with the Flame Arrival Ceremony following a nine–day torch relay around Texas.
On June 21, flags of all the states and NSGA Associate Members will be on parade at the Celebration of Athletes in Toyota Center. The combination opening and closing ceremony will honor the commitment and dedication to a healthy, active lifestyle of all those who are participating in this year's Games.
For additional information, contact:
Art Kent
2011 Senior Games
akent@2011seniorgames.com
832-465-2588
The 2011 Season at Miller Outdoor Theatre in Hermann Park will kick off the evening performance schedule with The Aluminum Show <http://www.youtube.com/watch?v=Msako1zLgII&feature=related> , a unique and interactive experience for the entire family. Performances are scheduled for Thursday, March 24 and Friday, March 25 at 7:30 p.m. All performances are free of charge.
Cissy Segall Davis, Miller managing director, said, "The Aluminum Show is as good as gold. I can't wait to see the audience's reaction as inanimate aluminum industrial materials come to life in a mind-boggling performance! Air-conditioning duct work has never looked so enchanting!"
The Aluminum Show uses recovered materials from industrial factories that are re-used to build the set, dress the cast and interact with the audience. As Industrial materials are given new and surprising contexts, then combined with stunning visual effects, lighting manipulations, enchanting original music and plenty of pizzazz, all senses are on high alert. With sights and sounds that overcome any language barrier, this is visual entertainment at its best.
After its 2003 debut in Jerusalem at the Israel Festival, the show gained worldwide recognition and for years has mesmerized hundreds of thousands of people across the globe. The performances are sponsored in part by the Consulate General of Israel.
There's something for everyone on stage at Miller Outdoor Theatre in Hermann Park. From daytime programs especially for young children to family friendly evening performances of music, dance, theatre and more, this is Houston's best entertainment value. Admission is FREE! For the latest shows added to the 2011 season visit www.milleroutdoortheatre.com.
Explore the Life of a Raindrop, Get to Know Your Heart and Find a Healthier You
The Health Museum <http://www.thehealthmuseum.org/> promises a variety of experiences for the entire family this season. Visitors can take a tour through the Water's Extreme Journey maze exhibit, on display at the museum now through May 8, and try to stay clean as you navigate the path our water takes on its way to the ocean. This maze simulates the experience of a raindrop on a journey through mountains, streams and even backyards where every day decisions impact water's chance of staying clean and reaching the healthy ocean.
While investigating winding pathways, visitors are challenged to navigate through pollutants originating from agriculture, development, litter and our homes. Will the farm they pass by be organic? Did their neighbor pour leftover paint down the drain? This fully interactive maze experience engages visitors through play, scientific inquiry, art and action, illuminating human impacts great and small while teaching how to contribute to healthy, safe water in the local community and beyond. Visitors can help protect the Clean Water Act through this exhibit by writing a letter or drawing a picture to send to state representatives. Letters and pictures completed at the museum will be sent after the exhibit closes in May.
From March 14 – 19 is this year's Health & Wellness Expo, sponsored by Kelsey-Seybold Clinic. The whole family can participate in games and crafts, explore healthy topics at family science stations, find out about healthy snacks and practice new moves during fitness demonstrations. Adults can also take part in a variety of medical screenings and pick up information at health and wellness booths. New this year, Expo days will have themes such as Get Fit!, Don't Fill Up, Fuel Up! and more.
On Thursday, March 17, 6 – 8 p.m. as part of the Expo, The UTHealth Neuroscience Research Center will also present UT Brain Night. Check out hands-on, brain-y activities, learn about how the brain controls the body, see brain models and ask doctors everything you want to know about the brain. Admission to UT Brain Night is free to the public.
From March 26 – April 3, Nanodays takes over the museum. This nationwide event features hands-on activities, special science shows and cart demonstrations. Each day focuses on new activities all about nanoscale science and engineering and its potential impact on the future.
Families can also take part in Family Science Workshops all season long. The Sunday workshops, held April 4, give parent and child teams a chance to examine some of the body's most important organs up close during an educator-led presentation.
Museum visitors can find out more about all of these events and the Water's Extreme Journey exhibit on our website, www.thehealthmuseum.org.
Special discounts and offers are also available on our website and through our Facebook page at www.facebook.com/thehealthmuseum.
ABOUT THE HEALTH MUSEUM
The Health Museum is a member institution of the world-renowned Texas Medical Center and is located in the heart of Houston's Museum District at 1515 Hermann Drive, Houston, TX 77004. Recent additions to the museum include You: The Exhibit, a highly interactive look at the physical, psychological and future you, and the McGovern 4D Theater, Houston's only 4D theater, where 3D films and environmental effects like wind, rain, fog and lightning combine to create a memorable experience.
Hours for the museum are 9 a.m. to 5 p.m., Tuesday through Saturday, and noon to 5 p.m. on Sunday. The museum is open for Free Family Thursday from 2 – 5 p.m. General Admission is $8 for adults and $6 for children ages 3-12 and senior adults. Museum members and children two years of age and under are admitted free. Group discount rates and school field trip information are available by calling 713-521-1515, ext. 121. For information about the museum or its programs, please call 713-521-1515 or visit thehealthmuseum.org.
ABOUT WATER'S EXTREME JOURNEY
Water's Extreme Journey was created by world renowned marine life artist Wyland and Seattle-based Minotaur Mazes.
ABOUT MINOTAUR MAZES
Minotaur Mazes is a Seattle based company that travels around the world to create interactive and educational exhibits for adults and children alike. With each new exhibit, we strive to foster curiosity, empathy, personal and global responsibility as we seek not simply to educate, but to transform the world and those who share it.
TEXAS FOLKLIFE'S 2011 BIG SQUEEZE ACCORDION CONTEST COMES TO THE BAYOU CITY
Auditions to be held at the Eldorado Ballroom of Project Row Houses
Fifth annual competition invites young musicians to compete for $1000 cash, a new Hohner accordion, recording sessions, and other prizes


Texas Folklife announces its fifth annual Big Squeeze accordion contest for up-and-coming Texas musicians. The non-profit is hitting the road to meet the talent in their own communities again this year with free, live auditions. The Big Squeeze will come to Houston on Friday, March 11 at the historic Eldorado Ballroom of Project Row Houses <http://projectrowhouses.org/community/eldorado> . Last year's winner, Zydeco powerhouse Keyun Dickson, hails from the Houston area, as does 2008's champion Johnny Ramirez. Both will be on hand at the auditions and will give free performances. The auditions will be held from 7:30 to 9:30 p.m. Participants should arrive at 6:30. Auditions are open to the public and are free. Contestants may register on site or in advance by calling Texas Folklife at 512-441-9255 or visiting www.texasfolklife.org.
The Big Squeeze contest is open to Texas accordionists 21 years of age and younger. All genres of accordion-based music are encouraged to audition, including Cajun; German, Czech, and Polish polka; Tejano, Conjunto and Norteño; Western; and Zydeco. Contestants will be judged by a panel of esteemed music professionals on song interpretation, technical skill, originality, execution, and stage presence. Interested players are encouraged to reserve an audition slot at a venue in their region by contacting Texas Folklife. Those who cannot attend an audition may also mail or e-mail their entries to arrive at Texas Folklife no later than April 1, 2011. The complete contest rules and entry forms are available online at www.texasfolklife.org or by calling (512) 441-9255.
Semifinalists selected by audition or mailed entries will be hosted in Austin to take part in the semifinals held on April 30 at the Bob Bullock Texas State History Museum. At that time, up to four finalists will be selected and awarded $300 each as well as having their hotel stay paid in Houston to compete before a large, enthusiastic audience of accordion fans at the Accordion Kings & Queens Festival on June 4. Last year's crowd numbered over 6,000. The Big Squeeze 2011 grand-prize-winner will be selected at the concert by the panel of judges with help from the audience. The grand-prize-winner will receive a prize package valued at $4500, including a $1000 cash prize, a brand new Hohner accordion and recording time at the historic Hacienda Records in Corpus Christi, as well as promotional support from SugarHill Records, Hohner, Inc., Hacienda Records and Texas Folklife, and other professional opportunities.
"We're very excited to be hosting the Big Squeeze in Texas once again. Last year I had the honor and pleasure of crisscrossing the state discovering talented young musicians. We doubled participation in the program, evidence that our rich musical heritage is alive and well," said Program Director Cristina Balli. "We want to continue supporting the musical education of these young squeeze-boxers and at the same time share this cultural treasure with our audience. I'm looking forward to this year's contest, meeting the contestants and their families, and crowning 2011's Big Squeeze champion."
The Big Squeeze is supported by the members and Board of Texas Folklife, the City of Dallas Office of Cultural Affairs, the City of Houston through the Miller Theatre Advisory Board, the Houston Endowment, the Still Water Foundation, the Austin Latino Music Association, the City of Austin through the Cultural Arts Division and by a grant from the Texas Commission on the Arts and an award from the National Endowment for the Arts, which believes that a great nation deserves great art. Additional support is provided by regional businesses including Hohner, Inc., SugarHill Recording Studios, Hacienda Records, Embassy Suites Hotel, Sign Effects and FlashBang Agency in Austin.
Texas Folklife
Texas Folklife is a statewide non-profit organization dedicated to presenting and preserving the diverse cultures and living heritage of the Lone Star State. For more than 25 years, Texas Folklife has honored the authentic cultural traditions passed down within communities and explored their importance in contemporary society. Called "one of the state's true cultural treasures" by the Austin American-Statesman, Texas Folklife provides accessible, joyful arts experiences.
Located in SoCo just south of downtown Austin, Texas Folklife can be found next door to the Continental Club, at 1317 South Congress Avenue. For more information contact (512) 441-9255, info@texasfolklife.org or visit www.texasfolklife.org.
The Eldorado Ballroom of Project Row Houses
The Eldorado Ballroom was built in 1939 by renowned Houston architect Lenard Gabert. The owner was African-American businesswoman Anna Dupree (1892-1977) who wanted to establish a community entertainment venue for black social clubs and other groups in the Third Ward. The ballroom, which occupies the second floor of the massive Eldorado Building, was the visual and spiritual symbol of the community. It closed in the early 1970s, but in 1999, the Eldorado Ballroom was gifted to Project Row Houses, an artists' collective that celebrates African-American history and culture in Houston's Third Ward. The Eldorado re-opened in May 2003 and now hosts special events. It is located at 2310 Elgin Street on the corner of Dowling.
Media information:
Sheree Scarborough / (512) 922-5483 / sheree.scarborough@gmail.com
Big Squeeze information:
Cristina Balli, Program Director / (512) 441-9255 / cballi@texasfolklife.org
SIMON FASHION NOW™ PRESENTED BY CADILLAC AT THE GALLERIA APRIL 14-16
Friday Trends & Friends Night & Saturday Style Stops FREE and Open to the Public
WHAT: Spring fashion and trends arrive at The Galleria with Simon Fashion Now™ presented by Cadillac, a series of energetic fashion shows and interactive entertainment designed and presented by Simon Property Group, Inc. (NYSE:SPG), the country's largest owner, developer and manager of high quality retail real estate.
Simon Fashion Now presented by Cadillac is a fresh mix of accessible, luxurious and affordable style that allows shoppers to purchase straight from the runway. Each event offers advice and insight into the latest cosmetic trends, must-have accessories and fashionable flair available at select Simon properties.
The Thursday night fashion show is invitation only with views available from the common areas surrounding ICE at The Galleria. Friday Trends & Friends Night and Saturday Style Stops are FREE and open to everyone.
WHEN/WHERE: April 14-16 at The Galleria
From coast-to-coast the following properties will also feature Simon Fashion Now™ this spring:
o Lenox Square – Atlanta, GA April 1 & 2
o The Domain – Austin, TX April 8 & 9
o The Fashion Mall at Keystone – Indianapolis, IN April 29 & 30
o The Westchester – White Plains, NY May 6 & 7
WHO: Participating retailers at The Galleria include, but are not limited to, Neiman Marcus, Saks Fifth Avenue, Betsey Johnson, Club Monaco, Gap, GUESS, Jimmy Choo, Kate Spade, Lucky Brand Jeans, Max Mara and Metropark.
FOR MORE INFO: Visit www.simon.com or The Galleria's Facebook fan page at www.facebook.com/HoustonGalleria for the latest event updates.
About Simon Fashion Now™
The concept of Simon Fashion Now was conceived through grand opening events at properties like The Galleria in Houston, TX, The Forum Shops at Caesars in Las Vegas, NV and The Domain in Austin, TX. Through the success of these events, which became fashion focused in 2003, Simon decided to take the events national and Simon Fashion Now was introduced. The contemporary program was designed to make the runway relevant for the everyday fashionista. Fall 2010 stops included The Galleria in Houston, TX; Stanford Shopping Center in Palo Alto, CA; Burlington Mall in Boston, MA; Roosevelt Field in Garden City, NY and SouthPark in Charlotte, NC.
About Simon Property Group
Simon Property Group, Inc. is an S&P 500 company and the largest real estate company in the U.S. The Company currently owns or has an interest in 393 retail real estate properties comprising 264 million square feet of gross leasable area in North America, Europe and Asia. Simon Property Group is headquartered in Indianapolis, Indiana and employs more than 5,000 people worldwide. The Company's common stock is publicly traded on the NYSE under the symbol SPG. For further information, visit the Simon Property Group website at www.simon.com.
ST. PATRICK'S DAY PARTY
Happy Hour at Houston Pavilions
WHO Houston Pavilions and McCormick & Schmick's Seafood Restaurant
WHAT Second Annual St. Patrick's Day Party
WHERE Houston Pavilions' Center Courtyard
WHEN 3 p.m. to 9 p.m. on Thursday, March 17th
WHY Because it's your lucky day! Come embrace your inner leprechaun at the St. Patrick's Day Party hosted by Houston Pavilions and McCormick & Schmick's Seafood Restaurant. With happy hour specials from 3 p.m. until 7 p.m., including green beer and cocktails, and a DJ!
About Houston Pavilions
Houston Pavilions is the premiere entertainment, dining, retail and office hub in downtown Houston. Bordered by Dallas Street to the north, Polk Street to the south, Main Street to the west and Caroline Street to the east and connected by two signature
"Sky Rings," Houston Pavilions spans four city blocks. The pedestrian and dog-friendly, open-air retail entertainment center is comprised of 300,000 square feet of retail space, 260,000 square feet of office space and a 1,600-space parking garage.
HoustonPavilions is open seven days a week: Monday through Saturday, 10 a.m. to 9 p.m.; Sunday, noon to 6 p.m. Visit www.houstonpavilions.com.

For More Information:
Phil Hudson, Houston Pavilions, 832-320-1204 or phil@houstonpavilions.com
The warmth and glow of desert dreams come to life when the artwork of Maria Hughes <http://mariahughesart.com/index.html> is put on display in the exhibition opening "Dreaming in Color" from March 31 to April 28 at Canal Street Gallery <http://www.canalstreetgallery.com/> . The opening reception with the artist is Friday, April 8 from 6 to 9 p.m. Valet parking will be available.
From the imagination and innovative mind of Hughes, "Dreaming in Color" is a distinctive interpretation of deserts, landscapes and the natural world.
Colors blend in agreement with her unique and intricate process of creating a monotype. Monotypes are formed by painting with water-based paints on a plexiglass plate. For visual texture, several layers of colors are applied to the plate followed by an elaborate print process. Similar to leaves on a tree, no two prints are alike.
Hughes was born in Nuevo Laredo, Mexico, a city that was founded in 1848 by families that were originally living in what is now Laredo, Texas. It is a city connected to the U.S. by the Río Grande River, three international bridges and a rail bridge. To the west of Nuevo Laredo is the vast expanse of the Chihuahuan Desert. To the south and west soar the Sierra Madre Oriental Mountains, and to the east lie the depths of the Gulf of Mexico. She grew up immersed in the colors, textures and lines of this vast landscape filled with Technicolor sunsets. Intensity of color, movement, line, and visual texture portray the energy Hughes imagined it took for the world to come into being and expresses the beauty she sees in nature. It is Hughes' hope to evoke joy in the onlooker— the same joy she experienced in creating this series.
Hughes studied art at The Museum of Fine Arts, Houston and decided to incorporate her love of art with her passion for teaching. She graduated with a Bachelors of Science in Art Education at the University of Houston and became an art teacher for the Houston Independent School District. After several years of teaching art, she received a Masters of Education in Guidance and Counseling from Texas A & M University and worked as a counselor in various HISD Schools until her retirement.
Canal Street Gallery <http://www.canalstreetgallery.com/homepage.htm> is located on the corner of Navigation St. and Canal <http://www.mapquest.com/maps?city=Houston&state=TX&address=2219+Canal+Street&zipcode=77003SafariHTML\Shell\Open\CommandSafariHTML\Shell\Open\Command> . The gallery features the original works of artists in a beautifully refurbished space that was once a neighborhood blood bank. The gallery features rotating work from resident and visiting artists. The gallery is open to the public on Fridays and Saturdays from 11 a.m. to 3 p.m.
For more information, call Valentina Atkinson at 713-724-0709 or visit www.canalstreetgallery.com.
By Lynn Ashby                                                            7 March 2010
Have you read President Obama's new budget? It explains how to spend $3.73 trillion, covering 2,000 pages, so you may need a couple of hours. I'll wait. Then again, you were the person who railed against Obamacare without even opening, much less reading, that 1,200-page tome. But, like the budget, you knew all about it, didn't you? Oh, how did you like the tax code? I loved the characters but the plot was a little tedious. There was page after page of: "If the lesser amount of line 45-Y is more than Line 199-P, deduct that amount and go directly to jail. Do not pass Go."
At that point I reached MEGO, Mine Eyes Glaze Over. It's all just too much to absorb. Add to these mind-boggling figures such terms as "deficit outgrowth," "fiscal backhoes" and "debt-financed margins" and we lose interest. But when we read that our kids are going to be schooled in one big classroom, an abandoned airplane hangar, we come unhinged. Jack up the national debt? Who cares? Borrow another trillion from the Chinese? Big deal. But reduce the monthly Social Security check by $10 and there's a march on Washington.
These situations underline Ashby's Axiom of Anger: the simpler the problem, the madder we get. For example, once the Houston ISD had a superintendent under whose leadership SAT scores were dreadful, the dropout rate was terrible, facilities were deteriorating — the usual problems of most big city urban school districts. No one seemed to mind.
Then the superintendent asked for a new company car — a car and driver were part of her package. Why? Because her current car had 35,000 miles on it. Well, the town came unglued. Parents and taxpayers didn't care that much about how lousy were their public schools, didn't understand multi-million dollar budgets, TAKS tests and such. But everyone understood that they couldn't, or wouldn't, get a new car because the old one only had 35k miles. Her contract was not renewed. Last I heard of her, that super was heading up a small suburban district outside Chicago. I don't know if a car was provided.
We will sit still for global warming, tax loopholes, the infield fly rule, anything so complicated we can't understand, but we'll exchange shots after being cut off while trying to merge onto a freeway. As we discussed once before, we get frustrated at seeing someone roll into a handicapped parking spot while that driver, appearing perfectly fit, jogs into the store. Forget Wall Street thieves and Enron frauds. We can't comprehend subprime loans on underwater derivatives, but arrest that person for abusing a handicapped parking slot.
The pharmaceutically challenged actor Charlie Sheen, in a texted interview between rehabs, shamed the media and said it was "pathetic" that they cared so much about his personal life. He added: "BTW (By the way), two wars are in an endless state of sorrow. Egypt about burned to the ground, and all you people care about is my (deleted)." The man has a point. We can follow the on-again-off-again "Two and a Half Men," but we change channels when the Muslim Brotherhood is portrayed as nothing like Glenn Beck's explanation.
Some people can be disagreeable without disagreeing. Arrogant CEOs who lied and cheated their stockholders, employees and the U.S. government, who cost people their life's savings, should be strung up, we think. But their explanations make so much sense, if only we understood them. Until then, we yell and honk at those rules-are-for-other-people people who zip along, alone, in a HOV lane reserved for three or more. Droughts, civil wars and the national debt don't bother me, but I turn purple when parents pay no attention in a restaurant while their children run wild. I want to go over and hand a roll of duct tape to them — the children, not the parents.
Gen. Stanley McChrystal's war-planning in Afghanistan was going nowhere; actually, intelligence reported the Taliban were stronger than ever. Marjah was supposed to have been pacified quickly so the troops could take Kandahar, a battle which had been put on hold. Allied KIAs were more than 1,000 — last June and July were the bloodiest months of a war that is already America's longest. No one was upset. But when the general badmouthed his bosses in "Rolling Stone," he was fired.
On the same day President Obama signed into law the most sweeping changes for Wall Street and the nation's financial world in decades, the only Washington news anyone was talking about was the firing of Sherry Sherrod, the Dept. of Agriculture employee whose edited speech made her look like a racist when she was anything but. Black bureaucrats putting down white folks makes our blood boil. It didn't happen, was a complete lie, but we were simmering in righteous indignation for about 24 hours. Meantime, we heard that somebody did something about the American economy.
No wonder Bill Clinton, an obscure governor of an obscure state, defeated a sitting President, with an 80 percent approval rating, by following one rule: KISS. Keep It Simple, Stupid. The most watched TV show each year is the Super Bowl, while C-SPAN coverage of our government is so small its ratings don't even register. We care more about Lindsay Lohan than Lara Logan.
It's not that we can't see the forest for the trees. We know a forest won't fall on us, but we worry about the tottering trees. By the same token, it's the simple things that make us happy: winning the Texas Lotto, discovering we are heirs to a Spanish land grant now called "Spindletop." I didn't know Bill Gates was my long-lost half-brother. Hi, Cousin Oprah. These serendipities are easier to comprehend and appreciate than being told the U.S. Supreme Court has overturned the appellate court's affirmation of the party of the first part's ruling. Huh? Oh, it means I'm heir to Spindletop? That, I understand.
Ashby keeps it simple at ashby@comcast.net
WINE BUYERS BREAK RECORDS AT HOUSTON LIVESTOCK SHOW AND RODEO™
The 2011 Rodeo Uncorked! Champion Wine Auction and Dinner, March 5, brought in record-breaking bids for the Grand Champion Best of Show and the Reserve Grand Champion Best of Show wines.
The DeMontrond Automotive Group, John Eddie and Sheridan Williams, Raye G. White, and Robert and Michelle Marsh jointly purchased the Grand Champion Best of Show, Alexander Valley Vineyards Cyrus, Alexander Valley, 2006, for a Show record price of $210,000.
"This is an opportunity to give back to the community and be part of the Rodeo," John Eddie Williams said. "And let's be honest; children and education are the most important things."
The Reserve Grand Champion Best of Show wine, Stanton Vineyards Cabernet Sauvignon, Oakville, 2007, sold for a Show record price of $130,000. Buyers were Tom and Mimi Dompier, Jerrol and Pam Springer, Paul Somerville, and Joe Van Matre and Jennifer Currey.
"[The money] helps young people in the state of Texas and goes to youth and education, and we enjoy good wine," Somerville said.
The Houston Livestock Show and Rodeo is a Section 501(c)(3) charity that benefits youth, supports education, and facilitates better agricultural practices through exhibitions and presentation. Since its beginning in 1932, the Show has committed more than $265 million to the youth of Texas. The 2011 Show runs through March 20. For tickets and more information, visit www.rodeohouston.com.
Trying to satisfy the entire family during Spring Break can be an exhausting job for even the most veteran of vacation planners – but the stress stops on Galveston Island.
This spring, Galveston Island has entertainment, attractions and events that will please mom, dad and the kids.
For the Family
For starters, the entire family can take advantage of free entertainment on Stewart Beach. On March 12, the RoadGamers crew will set up on the beach from 12 p.m. – 4 p.m. with free activities, including its mobile video game truck, water gun battles and more.  From March 12 – 27, the beach will feature a giant, inflated "Hippo Slide" from 9 a.m. to 6 p.m. each day, providing a mini water park experience on the beach.   Also, on March 20, local band The Line Up will perform on the beach from 1- 4 p.m.
After fun in the sand, the family can enjoy the artistic side of the Galveston Island. On March 12, the reggae sounds of Irie Time will permeate the downtown district during Music Nite on Strand. The free concert will be held from 5 p.m. – 8 p.m. at Saengerfest Park. That same night, the Galveston Arts Center will host Artwalk, allowing participants to explore the art galleries of Galveston's historic downtown.
The free entertainment will continue March 18 when the historic Hotel Galvez hosts Cinema and Café Under the Stars as part of the hotel's centennial celebration this year. The event will include a special showing of the 1959 film Some Like it Hot starring Marilyn Monroe. Reserved seating, lawn seating and concessions will be available.
Speaking of historic places, the family can visit plenty of those on Galveston Island, including Bishop's Palace, Moody Mansion, and The Grand 1894 Opera House, or check out any of the island's museums, including the Lone Star Flight Museum, Ocean Star Oil Rig Museum, Texas Seaport Museum and the  1877 Tall Ship ELISSA.
Also available for the family are private surf lessons with Ohana's Surf and Skate, Artist Boat Kayak Adventures as well as harbor and dolphin tours.
For the Kids
Kids of all ages can have a blast exploring Galveston Island's many Spring Break activities and attractions, such as the pyramids of Moody Gardens or Schlitterbahn Galveston Island's heated indoor water park. On March 12, Moody Gardens will debut "Dora & Diego's 4-D Adventure" in its 4-D Theater with costumed Dora and Diego character visiting throughout the day. Schlitterbahn Galveston Island – which was recently named one of the top ten best indoor water parks in the U.S. by Budget Travel online magazine – will be open daily March 12 through March 20 from 10 a.m. to 5 p.m.
Fun for Mom
Keeping moms in mind during Spring Break, Galveston Island has relaxing spas at Hotel Galvez, the Moody Gardens Hotel and the San Luis Resort. Also, unique boutiques in the island's historic downtown district provide shoppers with the chance to find treasured items you can only find on Galveston Island.
Fun for Dad
For the outdoorsman, Galveston Island offers plenty of places to fish and boat. After fishing, dad can take his clubs over to the Moody Gardens Golf Course.  The 18-hole course is designed to be player-friendly with five sets of tees to accommodate all playing abilities.
Dining
Showcasing some of the best in Gulf Coast cuisine, Galveston has dining options for every vacation style and budget, from Seawall favorites like The Spot to fine dining venues, such as The Steakhouse at the San Luis or Shearn's overlooking the Moody Gardens pyramids. The Sunday brunch at Bernardo's Restaurant at Hotel Galvez is another treat.
If you're looking for a keepsake, Gaido's Restaurant is celebrating its 100th birthday this year with a new cookbook of Gaido's recipes. You can also visit two public fish markets located at Pier 19 to take a taste of the Gulf Coast home. Katie's Seafood Market is open every day from 8:30 a.m. to 7 p.m. Sampson & Sons Seafood is open every day from 9 a.m. to 5 p.m.
Plan a Visit
For more information on Galveston Island, please contact the Galveston Island Convention & Visitors Bureau toll-free at 1-888-GAL-ISLE (425-4753) or stop by the Galveston Visitors Center located at 2328 Broadway, inside Ashton Villa. Explore online at www.galveston.com.
Friday Trends & Friends Night & Saturday Style Stops FREE and Open to the Public
WHAT: Spring fashion and trends arrive at The Galleria with Simon Fashion Now™ presented by Cadillac, a series of energetic fashion shows and interactive entertainment designed and presented by Simon Property Group, Inc. (NYSE:SPG), the country's largest owner, developer and manager of high quality retail real estate.
Simon Fashion Now presented by Cadillac is a fresh mix of accessible, luxurious and affordable style that allows shoppers to purchase straight from the runway. Each event offers advice and insight into the latest cosmetic trends, must-have accessories and fashionable flair available at select Simon properties.
The Thursday night fashion show is invitation only with views available from the common areas surrounding ICE at The Galleria. Friday Trends & Friends Night and Saturday Style Stops are FREE and open to everyone.
WHERE:         April 14-16 at The Galleria
WHO: Participating retailers at The Galleria include, but are not limited to, Neiman Marcus, Saks Fifth Avenue, Betsey Johnson, Club Monaco, Gap, GUESS, Jimmy Choo, Kate Spade, Lucky Brand Jeans, Max Mara and Metropark.
FOR MORE
INFO: Visit www.simon.com or The Galleria's Facebook fan page at www.facebook.com/HoustonGalleria for the latest event updates.
SAVE THE DATE: MAY 10, 2011
HOUSTON GO RED FOR WOMEN EXPO & LUNCHEON
Actress Christine Baranski of CBS' The Good Wife to Serve as Keynote Speaker

WHAT: The American Heart Association (AHA) will host its annual Houston Go Red For Women Expo & Luncheon on May 10 at the Hilton Americas in Downtown. This event focuses on educating others on the prevention of heart disease and stroke and living a healthy lifestyle, with proceeds going towards the fight against the No.1 killer of women, heart disease.
Prior to the luncheon, luncheon attendees will be invited to participate in several educational breakout sessions, hosted by Merck and Texas Beef Council. A marketplace and expo will be set up for shopping. A unique silent auction entitled "Purse-onality," will provide attendees with a chance to bid on designer bags donated by notable Houstonians. Estée Lauder will be present, giving make-up demos as part of Macy's. There will also be photo opportunities at the HCA sponsored "Picture and a Promise" photo booth. The keynote speaker for the event is Tony and Emmy award winning Actress Christine Baranski, star of the CBS series The Good Wife.
WHO: Ayse McCracken, CEO of the Memorial Hermann Medical Group & 2011 Campaign Chair
Ilene Allen & Lu Caltagirone, 2011 Luncheon Chairs
Roz Pactor, Guild Volunteer of the Year
Christine Baranski, Actress and Keynote Speaker

WHEN: Tuesday, May 10, 2011 from 10 a.m. – 2 p.m.
WHERE: Hilton Americas, Downtown Houston
1600 Lamar
Houston, Texas 77010
WHY: Heart disease is still the No. 1 killer of women. One in three women has some form of cardiovascular disease, and it kills more than 480,000 every year, which is about one every minute. When it comes to risk, about 90 percent of all US women have one or more risk factors for developing heart disease. Go Red For Women celebrates the energy, passion and power that women have and can use to band together to wipe out heart disease and stroke.

HOW: Tickets are available to purchase for $250 per ticket, tables starting at $2,500 up to $5,000. For tickets, please contact Ashly Alberto at 713-610-5000 or via e-mail at ashly.alberto@heart.org.
Tuesday, May 24, 2011 – River Oaks Country Club
6:30 pm – Reception
7:00 pm – Dinner
Business Attire
IMA HOGG AWARD HONOREES
Dr. and Mrs. Robert (Marianne) Ivany Mental Health America of Greater Houston is pleased to announce the recipients of MHA Houston's prestigious Ima Hogg Award, Dr. Robert Ivany, Major General, U.S. Army, (Ret.) and Marianne Ivany. Dr. Ivany is President of the University of St. Thomas and the former Board Chairman of MHA. He also held a prestigious 34-year career in the U.S. Army, serving in a number of unique positions including Commandant of the U.S. Army War College, Army Aide to the President of the United States, and Commanding General of the Military District of Washington. Bob has provided invaluable leadership in the effort to improve access to services for veterans and their families and in raising the visibility of this urgent community need.
Marianne is active in the Military Child Education Coalition, a world-wide non profit organization focused on ensuring quality educational opportunities for all military children affected by mobility, family separation, and transition. Marianne served on the MCEC's Board of Directors from 2002-2008. Bob and Marianne's four children have all served in the Army. Together the Ivany family represents decades of service to our nation and our community.
PORTRAITS OF IRAQ WAR HEROES
The Treasures of Texas Gala will also feature returning veterans and/or their family members. Mental Health America of Greater Houston is proud to include the story of Lance Corporal Jeremy Williams, USMC (ret.) Jeremy Williams served six and a half years in the U. S. Marine Corps. He was wounded by an improvised explosive device in the city of Ar Ramadi, Iraq in 2006 and was retired as a result of his wounds. Since returning to Houston, Jeremy has been actively involved in advocating for the rights and services of wounded warriors now returning from Iraq and Afghanistan. In 2008 Jeremy was a team member in the Wounded Warrior Project's "Operation Outreach." He has been recognized by the Horatio Alger Association of Distinguished Americans as a National Military Scholar and was awarded the Distinguished Citizen Award by the Marine Corps League for Veterans Service.
Jeremy currently serves as MHA Houston's Veterans Behavioral Health Program Coordinator. This program works in collaboration with the City of Houston and Harris County to help connect veterans and their families to mental health treatment and other support services that they need. Our efforts include expanding peer-to-peer mentoring and outreach services for veterans and their families, training law enforcement personnel on responding to veterans in crisis, providing veteran-specific trauma training for non-military healthcare providers, and a multi-faceted public awareness campaign to direct veterans and families to available services.
The 2011 gala chairs are MHA Houston board members Julie B. Crosswell and Emily Burguières Dalicandro; honorary chairs are Maureen and Jim Hackett; and Miki Hebl and David Harvey.
For tickets and sponsorships or to sponsor a veteran, contact: Nathan Cernosek at gala@mhahouston.org or 713-523-8963.
The Houston Arboretum & Nature Center, a lush 155-acre nature preserve, is one of the city's greatest natural treasures. Located in Memorial Park, at 4501 Woodway Drive, the Arboretum is home to more than 75 varieties of native trees, 160 species of birds, 16 species of turtles, 10 species of frogs and 33 kinds of butterflies. Visitors can explore and enjoy five miles of walking trails to experience nature at its most dramatic and in exquisite detail. The Arboretum grounds are open to the public daily, except major holidays, from dawn to dusk.
The Nature Center building is open daily from 9 a.m. to 5 p.m. The Discovery Room is open every day except Mondays, from 10 a.m. to 4 p.m. and provides fun, hands-on activities and exhibits to explore nature up close. Admission is free, but donations to support this nonprofit organization are appreciated.
A bustling schedule of year round activities and courses are available for adults, children and families to create a sense of wonder and appreciation for nature. For more information, call 713-681-8433 or visit www.houstonarboretum.org.
Pre-registration is required for the following activities/events.
Call 713-681-8433 or visit www.houstonarboretum.org for more information
Summer Nature Trekkers Camp for kids
June 6 – August 12
9 a.m. – 3 p.m. (limited half day options are available)
Kids can explore everything from hawks and other birds that soar in our skies to the microscopic creatures that live in ponds in the Houston Arboretum & Nature Center's Nature Trekkers Camps this summer. The week-long classes offer hands-on learning experiences for children ages 5 to 12 under the guidance of staff naturalists, and include both indoor and outdoor activities at the 155-acre nature sanctuary. Camp topics include: "Bird Life," June 6-10 and July 11-15; "MicroWorld Explorer," June 13-17 and July 18-22; "Reptiles & Amphibians," June 20-24 and July 25-29; "Angry Earth," June 27-July 1 or August 1-5; and "Spiders," July 5-8 or August 8-12. Children are taught by qualified staff naturalists in classes by age (5 & 6, 7 & 8, 9-12). Full day camp (9 a.m. – 3 p.m.): $250 members; $300 non-members. Morning only camp (9 a.m. – noon): $130 members; $165 non-members. For more information, call 713-681-8433 or visit www.houstonarboretum.org/summercamp.asp.
Arboretum Celebrates Earth Day with "Let's G.O. (Get Outside)"
Saturday, April 9
10 a.m. – 4 p.m.
Bring the family for a day to Get Outside and enjoy the outdoors at the Houston Arboretum & Nature Center. Take a stroll on Arboretum trails and learn about some of the wildlife of our area at activity stations located along the path. For details on schedule and activities, visit www.houstonarboretum.org. Earth Day is sponsored by Waste Management, Inc. and KUHF.
Wednesdays, April 6, 13, 20 & 27
5:45 – 6:45 p.m.
Saturdays, April 2, 9, & 23 (no class 4/16 or 4/30)
9 – 10 a.m.
Introductory Tai Chi
The Arboretum provides a serene, natural backdrop for this graceful and meditative form of exercise. Class will be held outside in the nature sanctuary except when weather conditions are prohibitive. Cost is $15 per session or $45 per month for 1 class per week; $70 per month for 2 classes per week.
Thursdays, April 7, 14, 21 & 28
5:45 – 6:45 p.m.
Yoga on the way Home
Why fight the traffic? Slow down and relax in the peaceful beauty of the Arboretum during a one-hour yoga session in the Arboretum's classroom overlooking the forest. Cost is $15 per session or $12 per session when registering for a month.
Sunday, April 3
2 – 5 p.m.
Make a Windowbox Hummingbird Garden
Learn about native plants whose flowers provide nectar for hummingbirds. Participants will plant and take home a Window Box Hummingbird container garden. Cost (includes all supplies) $75 for members; $95 non-members
Thursday, April 14
7 – 9 p.m.
Photographing Birds
Field Trip: Saturday, April 16, 8 a.m. – 4 p.m.
Greg Lavaty, one of Houston's most popular bird photographers, will discuss lenses and other equipment, how to brave the elements to get good shots, techniques for approaching birds for photographs, composing shots, common mistakes in nature photography and other topics. An evening class will be followed by a Saturday field trip to the Texas coast to practice techniques taught in class. Cost is $90 for members; $125 for non-members.
Friday, April 15 or Saturday, April 16
9–10:15 a.m. or 10:45 a.m. –12:00 p.m.
Tadpole Troopers: Fluttering Butterflies
Ages 3–5 with an adult
Tadpole Troopers is a nature class for 3, 4 and 5 year olds with an adult. April's class will take a close up look at butterflies and their wings. Cost is $15 for members; $28 for non-members.
Saturday, April 16
9 – 11 a.m. or 1 – 3 p.m.
Naturalist Explorers: Predators in Small Sizes
Ages 5 to 8
This spring, Naturalist Explorers students will explore the insect world. In April, students will learn about predatory insects including dragonflies and the praying mantis. Cost is $18 for members; $33 for non-members.
Saturday, April 16
9 – 11 a.m.
EcoTrackers: Pint-sized Predators
Ages 9 to 12
EcoTracker classes inspire young naturalists with hands-on, engaging activities about a nature topic each month. April's class will investigate predators of the insect world such as the praying mantis and dragonfly and discover how they help the ecosystem. Cost is $18 for members; $33 for non-members.
Sunday, April 17
Building and grounds closed.
Thursday, April 21
7 p.m.
Alfresco Gala: The Beetle Ball honoring Waste Management, Inc.
The Houston Arboretum & Nature Center will present the Arboretum's annual Green Leaf Award to Waste Management, Inc. at the Arboretum's annual Alfresco fundraising gala. Guests will enjoy dinner and dancing under the stars to the sounds of The Fab 5. Proceeds support the education and conservation programs of the Arboretum. The 2011 Alfresco is co-chaired by Christine and Blake Williams and Nicole and David Zarr.
Limited tickets are available starting at $300. For more information, call 713-366-0374.
Friday, April 22
Building closed
Saturday, April 23
8 a.m. – 5 p.m.
Spring Bird Migration Field Trip
This Saturday field trip will include visits to various spots on the Upper Texas Coast, including High Island and Galveston. Trip will be led by Arboretum staff member Bill Eley, who has 30 years of birding experience on the Gulf Coast. Cost is $50 for members; $80 for non-members (does not include transportation)
Sunday, April 24
Building closed
Tuesday, April 26
9 – 11:30 a.m.
Photographing Butterflies with Kathy Adams Clark
Join professional nature photographer Kathy Adams Clark in this class to learn the techniques needed to capture great photos of butterflies. Class begins with an hour inside where students will learn how to use the light meter, how the shutter speed and aperture work, tips on making the photo look better and a little on butterfly behavior. The remainder of the class will be outside on the Arboretum grounds photographing butterflies.

Instructor: Kathy Adams Clark is a professional nature photographer whose work has been published in a variety of national and regional publications including National Geographic Books, The New York Times, and Sierra.
Cost is $50 for members; $75 for non-members
Sunday, May 1 or May 8
2 – 5 p.m.
Build Your Own Rain Barrel Workshop
Rain barrels are not only great for collecting and storing water for future use in the garden, but they can also help you reduce your water bill. In this hands-on, make and take workshop taught by Arboretum conservation director Joe Blanton, learn how a one-time investment of less than $100 will allow you to harvest 50 gallons of water from your roof every time it rains. Cost, which includes materials for 1 rain barrel, is $75 for members; $95 for non-members.
Northwest Assistance Ministries' (NAM) annual Art for the Hungry build took place on the evening of Sunday, February 27 at Willowbrook Mall. Art for the Hungry kicks off NAM's annual Survival Over Summer food drive, which restocks its Food Pantry after the holidays. Demand for the Food Pantry increases each summer, due to children being out of school and families struggling with high electric bills. This event helps to ensure that the Pantry is replenished by the time summer arrives.
Builders collected non-perishable food items and made them into sculptures. Participating groups and sculptures are:
* Klein United Methodist Church Girls Youth Group – "Follow the Yellow Brick Road"
* Klein United Methodist Church Boys Youth group – "The Death Star"
* Cypress Ranch High School – "Our Friends in Outer Space"
* Klein High School National Art Honor Society – "Toy Story – Little Green Men"
* Church of Champions Lifeline Youth Group – "Galaga in 3-D"
* National Charity League, Cypress Creek Chapter – "Taj Mahal"
* Rotary of Willowbrook, Cypress Creek Interact, Houston NW Sunrise – "Rotary Blasts Polio Out of this World"
The sculptures will remain on display at Willowbrook Mall until March 13. At the end of the two-week display period, awards will be given for "People's Choice" and "Judges' Choice". The People's Choice award winner is determined by the total number of votes cast at each sculpture. Voting is done by making a donation in a collection box situated next to each sculpture, with each $.25 donation counting as one vote. The Judges' Choice award is given to the most well-constructed and creativve sculpture, as determined by a panel of judges.
All funds and food will be donated to NAM's Food Pantry. As an added bonus, The Feinstein Foundation provides a proportional match for all funds and food collected.
NAM is a nonprofit, community-based social service agency that is supported by over 50 congregations, 18 Service Partner organizations and more than 160 businesses Community Partners.
For more information, contact:
Maria Magee
281-885-4605
mmagee@namonline.org